Remember when we talked about The Legend of Coffee and the Dancing Goats?
Well now goats and coffee are coming together again in a great giveaway over at The Maaaaa of Pricilla, one of my favorite places to graze.
First, meet Pricilla the spokesgoat: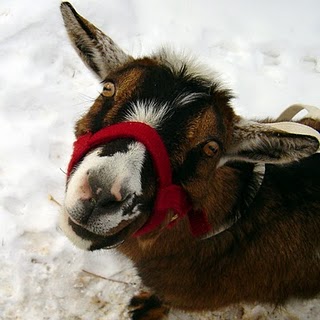 And now head over to visit Pricilla's Maaaaa for more info on how you can win a 12 oz bag of Kahve Koffee; ends August 8th.
Best of luck!
One Response to "Win a 12 oz Bag of Kahve Koffee Beans!"
---