If you're a goatie person, you've probably already seen the many photos of goats in trees floating around the Interwebs — indeed, there's even a Goats in Trees calendar!
But the photos I'm about to share are extra-special because they were taken by a friend of mine, Ms SomePinkFlowers who runs a fabulous blog by the same name. I'm going to give you a taste, but you simply *must* click over for much more goatie goodness.
And the following is a conversation as recorded by SPF: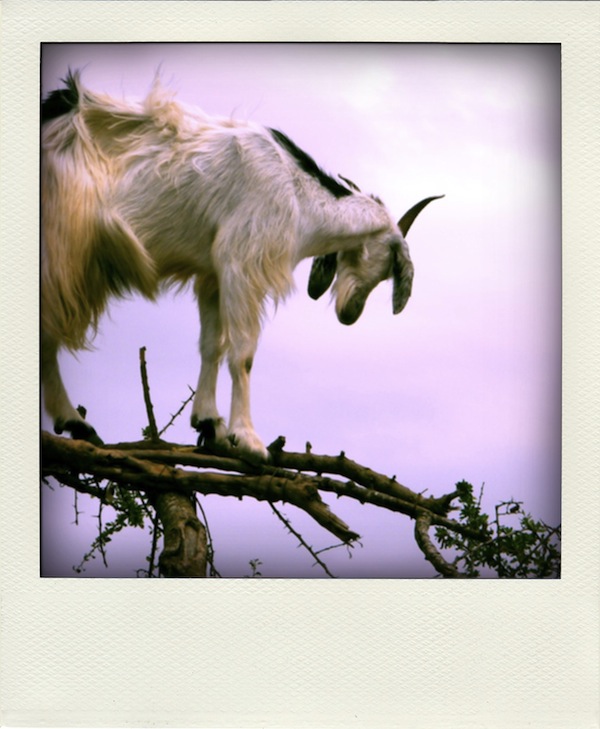 "wait! wait!
is that michelle from italy down there?"
ahmed asked hopefully
thinking if so
she might know his cousin, pinta…
P.S. This is not only GoatSpotting at its finest, but it also counts in the Goats of the World series! We love our international goats! Thanks so much SPF!
7 Responses to "GoatSpotting: Goats in Trees in Africa"
---