My goats aren't for show, and Pasqualina has always kept herself clean and pretty on her own, so I never even thought about getting a brush — until we rescued a long-haired cat not too long ago: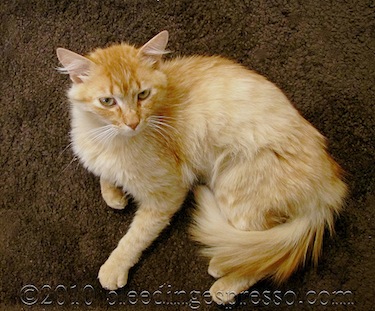 That's Giordano, and he is one big furball. Along with kitty kibble, a brush is one of the first things I bought after he came to live with us. And while I was there at the pet store, I picked up another brush to try out on the goaties.
Whoa. If you want to hold a goat hostage, brushing is the way to go.
I'm pretty sure the girls would stand there every day of the week and twice on Sunday for me to run the brush over their new! improved! shinier! happier! coats! Unfortunately for them, the temps have been ridiculously hot over the past couple weeks, so I can't brush for very long before the sweat literally starts dripping all over us. Gross, I know.
Needless to say, I didn't feel you'd exactly *want* photographic evidence of the sweat scene, so here's a Pasqualina picture I played with in iPhoto instead: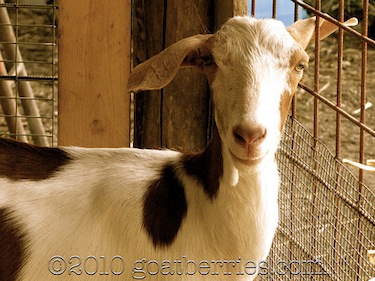 Do your goaties love a good brushing too?
7 Responses to "Goat Brushing, As Inspired By a Cat"
---