As those of you who have goats know, watching them play can provide hours of entertainment.
For me, there's something especially adorable about seeing Pasqualina and Pinta start to play like peers, especially since I so clearly remember Pasqualina being the size of Pinta last year at this time. They grow so fast! Can someone please stop that?!
Here are some photos from a recent play session of Mamma and baby goat: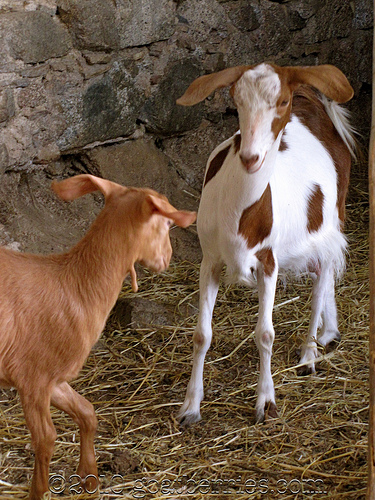 Headbutt!
And it all ends with a kiss:
Mwwwwwwaaaaaaaaah!
5 Responses to "Mamma and Baby Goat at Play"
---