I recently found a new food that Pasqualina loves: cantaloupe.
Here she is *so* happy to get some cantaloupe rinds: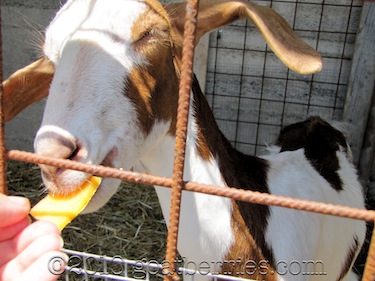 I just love watching goats eat, don't you?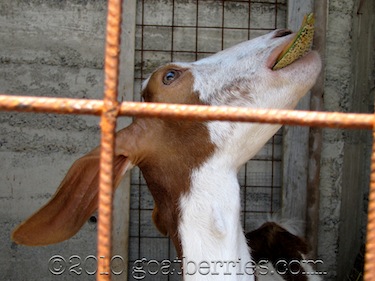 I call this blackmail material for when future prom dates show up:
OK, admittedly, this is only for true goat lovers, but here is some video of Pasqualina meets cantaloupe:
By the way, Pasqualina doesn't care for the melon or seeds; just the rinds. Except for when a rind touches the ground…then it stays there.
Blech, says Pasqualina, and I can't blame her. And then the rind gets recycled to the chickens.
12 Responses to "Goats and Cantaloupe"
---