If you've missed me around some social networking sites and/or email lately, it's because I'm using mornings to work hard and spending afternoons with the kids, just letting them get used to me.
I'm going to take a few days off now from everything but the kids to enjoy some of the Easter Holy Week activities around here, but before I go, here's a sweet photo I snapped of Pinta and me this afternoon.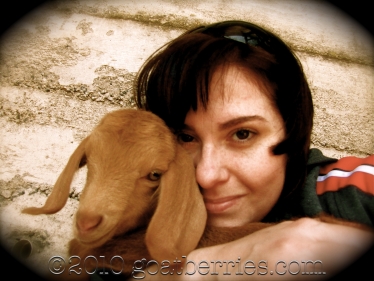 Please feel free to click through to Flickr to see the photo with a little more vibrant color.
Hope all is well in your pens!
9 Responses to "In the Pen with Pinta and Me"
---