I checked on the girls this morning at 7:30 a.m. All three came up to the fence, let me scratch their heads, and then went off and nibbled on some hay.
But a crafty goat by the name of Margherita had this waiting for Paolo when he showed up at the pen around 8:45:
To be fair, Margherita did have the telltale whitish mucus yesterday, but really? Nothing about an hour before delivery? You go girl.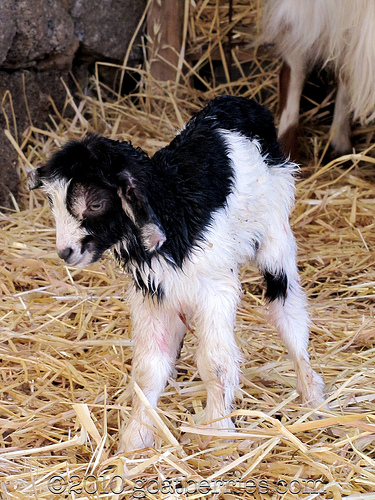 Mom and kid are both doing fine and bonding.
More details and photos forthcoming…probably more than you ever wanted.
23 Responses to "Margherita Goes First: We Have a Kid!"
---