This morning it was my turn to find a kid waiting for me when I went to check on the girls. Carmelina had a little something like this hovering around her at 7 a.m.: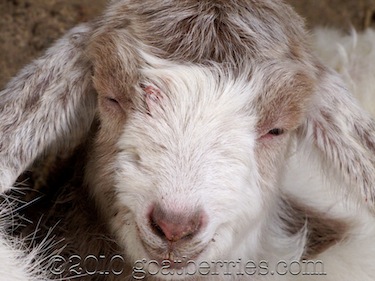 She must have delivered about an hour before that because this kid was pretty dry by the time I happened upon the scene.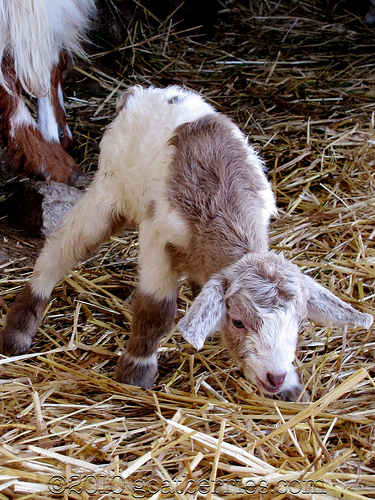 This one's coloring is so interesting–brownish but without the red tones that both the mother and father have. I wonder if it will change? Mother and kid are doing fine and, of course, bonding.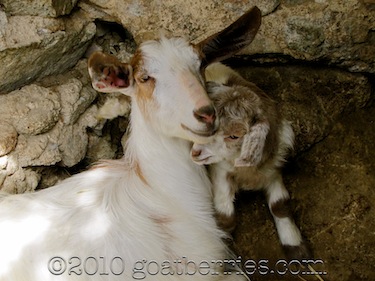 The coloring of yesterday's kid, by the way, was also a huge surprise. Sure, Margherita has some black undertones, but dad is a reddish-brown and white, so we weren't expecting a stark black and white kid. In case you wondered, yesterday's kid is still doing fine — and we now know he's a he: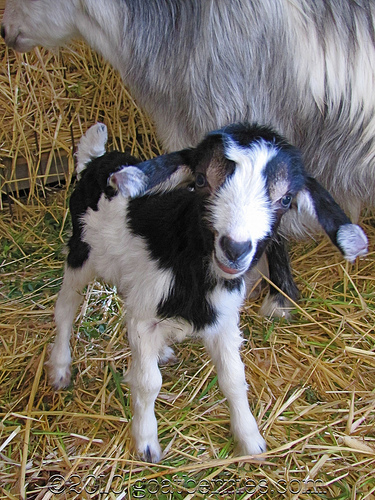 As for Pasqualina? Well she's just chillaxing until her time comes…will it be later today, overnight, or weeks from now?
Stay tuned!
22 Responses to "Another New Arrival via Carmelina"
---