It's taken me a while to be able to write this post because I am truly heartbroken to report I am no longer a goat ma. Now don't you worry about Pasqualina! She is just fine and happily living with a small herd nearby (not even really a herd, just a few friends), but the fact that she isn't with me makes me so, so sad.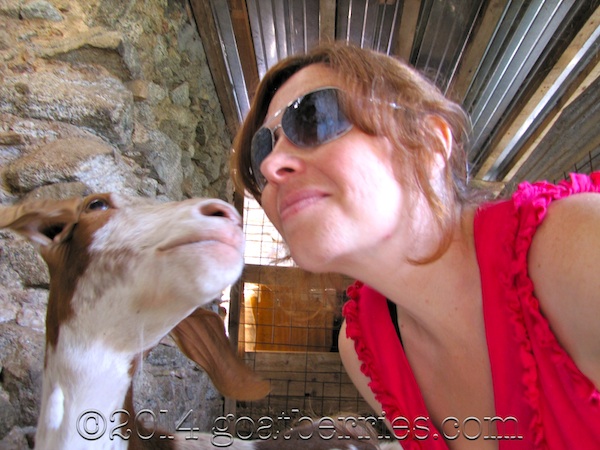 It all started last summer when there was some hullaballoo about keeping "farm" animals in the village. Even though this has been something that has been going on in this rural southern Italian village for centuries, it became an issue for reasons (certain people) I'm not going to get into. It didn't directly have to do with us or Pasqualina, but it eventually landed at our doorstep, so to speak. We moved her around a bit to try to make do, but then my daughter was born in October of last year, and well, things got even more challenging with Pasqualina just a bit farther away than she always had been. I hardly ever even got to see her, in fact, because it was just too difficult for me to get there with the baby.
And so, we made an excruciatingly difficult decision to rehome her. She's in *extremely* good hands, so at least that is not a worry, and technically I could visit her from time to time if I wanted. I haven't been able to bring myself to do that yet, though, as I'm afraid I'll blubber like a baby when I see her and when I have to leave her again.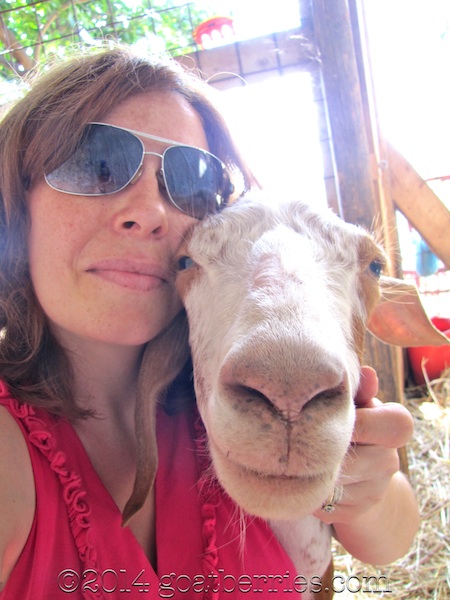 I raised this special goatie from when she was just a wee kid when we weren't sure whether she would make it because she wouldn't take a bottle. But I persisted and she was an amazing companion to me for five years. Right now, I feel like I've let her down and failed her as a caretaker, though I doubt she feels that way – she always was a forgiving goat as her maaaaa felt her way through goat husbandry on the fly.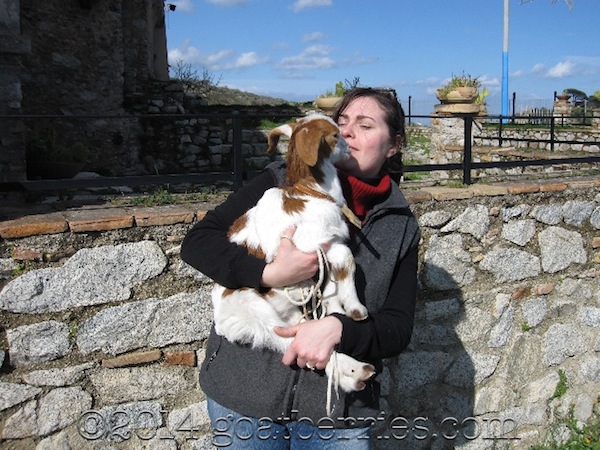 It's not out of the realm of possibility that we would be able to take her in again at some point, but it's not likely in the near future. And honestly, so long as she's happy and thriving where she's at, I'd rather not move her again and further stress her as she gets up there in goat years.
What does this mean for Goat Berries? I won't be posting very much on the blog itself, though I do plan to keep the site online and also stay relatively active in the goat community on Facebook (including continuing to post on the Goat Berries Facebook page).
So, no, this is not goat-bye . . . but it is taking a lot to get used to life without my Pasqualina.
*wipes away tears, again*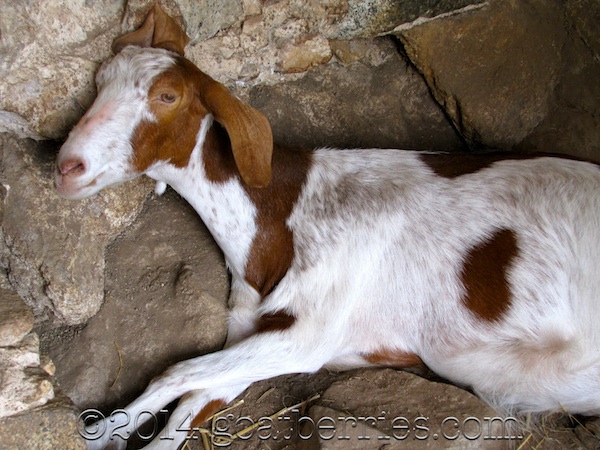 16 Responses to "Never Say Goat-Bye"
---