Remember our friend Benny in Berlin, Connecticut, the goat you helped keep safe at home with his humans?
Well it's time to help out 12-year-old Ava in Federal Way, Washington — animal control wants to take away her caprine friends, and it's wrong, wrong, wrong in our humble Goat Berries' opinion.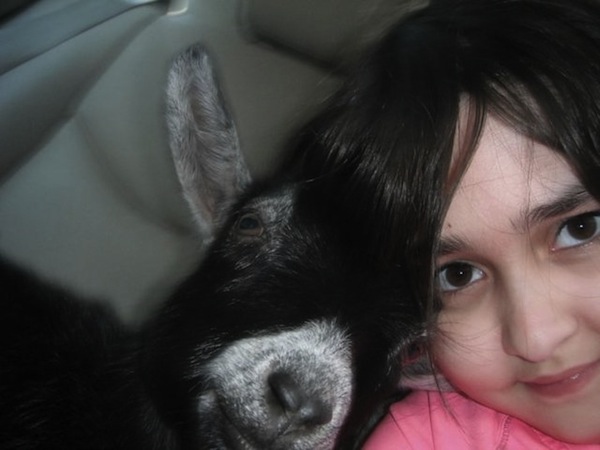 If you agree, have a look at Ava's petition and sign it to show your support:
Hello! my name is Ava and I am 12. I have two Pygmy goats that live with me in Federal Way, WA. Ever since I was 3 I have wanted a goat. My mom said when I was 9, I could have one. So when I turned 9 my mom got me a Pygmy goat as a pet. For the past 3 years, Lilly has lived in the house with me. A year ago, Animal Control tried to come and take my baby away from me. They said that I have a week or else they would take it and sell her at AUCTION. I have severe anxiety so my pediatrician wrote a letter and now Lilly is an emotional therapy animal . 6 months ago, I got another goat, Juju. Goats are best in pairs, so they keep each other company. Juju and Lilly have lived In the house with me for the past 6 Months. Yesterday, animal control came again and they said if my goats are not gone by July 31st, they will be sold at auction. I live in a regular house, no acreage, just a backyard. They said it is not legal to have Goats in our community. Please help us. I am hoping that if i get enough signatures, animal control will realize that two goats living in the house is not a bad thing. Thank you.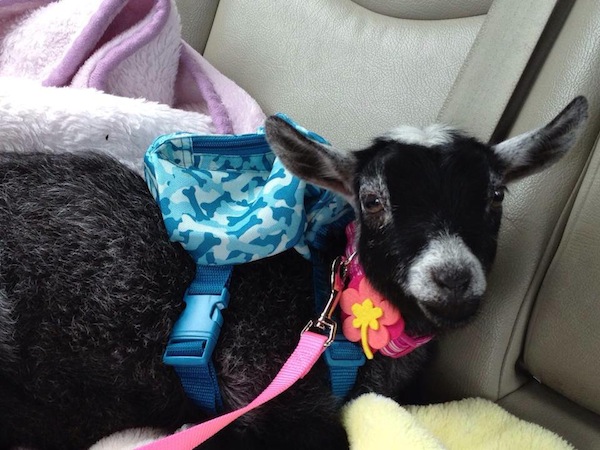 Remember, you need to sign here by July 31 in order to make your voice herd, erm, heard!
Best of luck, Ava, Lilly, and Juju!
Sending much love from Italy!
7 Responses to "Save Ava's Pygmy Goats, Lilly and Juju!"
---