And I mean that in the nicest possible way, Pasqualina.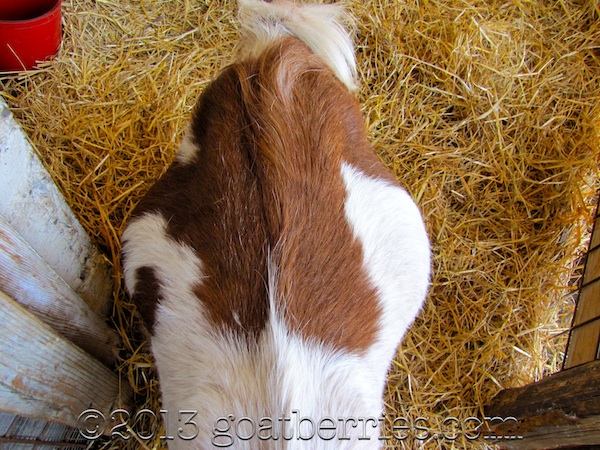 No doubt that this girl is pregnant — only question that remains is one, two, or more?! She still has at least a couple weeks to go, we think.
Any guesses?
Gemma looks to be with-kid, too, but I haven't gotten a good belly shot of her. She isn't very big, so sometimes she just looks like she had a nice dip into the hay, so we're pretty sure there can only be one in there. But as goat lore goes, you never can tell!
Positive, healthy vibes for an easy, successful deliveries appreciated!
12 Responses to "Caution: Wide Goat Load"
---