My friend Beth alerted me to this adorable "Baby Goats Hopping in Sweaters" video that she saw at The Huffington Post:
 True cuteness for sure. Nothing brings me joy like watching bouncy baby goats!
Then I read the info below the video and discovered that HuffPo now has a *whole page dedicated to goat news.*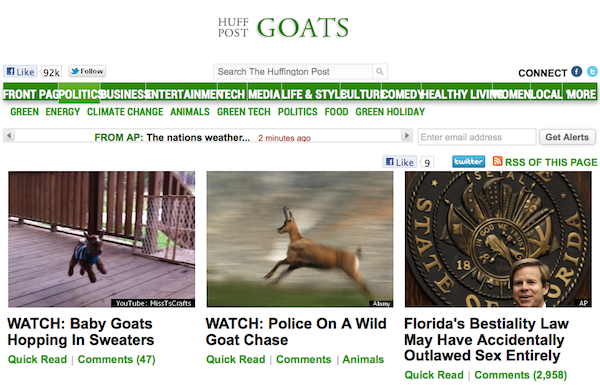 Finally some international recognition for our lovelies — though Pasqualina is confused as to why she isn't being consulted on editorial decisions.
This is her looking forlorn just for you, HuffPo.
If you happen to need a GIC (Goat-in-Chief), well, you know where to find her.
Word to the wise, though: bring raisins to negotiations. Lots.
5 Responses to "Goat News at The Huffington Post"
---